A Short Stanley History
---
As a young man in 1843, Frederick T. Stanley founded The Stanley Works -- a small company located in New Britain, Connecticut that manufactured hinges, bolts and other door hardware in a one-story wooden building. His vision was to create a hardware company with unsurpassed customer service, product innovation and integrity -- and to offer products that would become the first choice among professionals around the world. With the early success of this mission and an increasing demand for his high-quality goods, Mr. Stanley began exporting his products in the 1870s.
... thus reads the official short version of the Stanley company history. There would be volumes to add and not all the chapters are pretty! The Stanley Works embodied the best and the worst of the rise and rise of the American dream of industrial capitalism in the middle of the 19th century. By the 1860s metal planes made their big breakthrough and Stanley managed to get hold of most of them! The modus operandi was simple: buy a budding plane company, integrate their production into the Stanley range or kill it off. Stanley quickly acquired the workforce and the marketing know-how to make those planes a success where others probably would have failed.
| | |
| --- | --- |
| | By 1890 the Stanley Works was a well established and highly successful business. By 1920 they merged with the Stanley Rule and Level Company |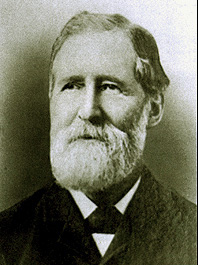 The most notable contributor to the success of the Stanley plane was the gifted tool maker Leonard Bailey. His 1867 patents for plane improvements are widely credited as the birth of all Stanley type planes. Of course there were others but history tends to forget the ones that ran third or fourth. Bailey joined Stanley in a somewhat turbulent marriage of plane makers. They joined forces, they separated, they fought court battles over royalties, patent infringements and a host of other issues. Bailey's Victor and Defiance planes survived for a short time, after that it was full steam ahead for the Stanley Rule and Level Co with an ever increasing volume and a myriad of innovations that established Stanley as the peerless leader in plane manufacturing for the next 100 years.
Plane production rapidly declined after WW2. Electric hand tools took over and the range of special purpose planes disappeared. A basic range of block and bench planes survived but their numbers were cut shorter every few years. Stanley UK continued to manufacture some planes but to all intent and purpose the Stanley plane manufacturing business was dead by the late 1980s.
Stanley Australia manufactured planes from 1965 to the 1990s in Moonah, Tasmania. The parts were supplied by Australian foundries, some were manufactured in the Stanley workshops and others imported. In the late 1990s production ceased and the contents of the Moonah factory were auctioned off – some memorabilia ended up in one of my sales. The Australian production was limited to bench planes sizes 3-7 plus block planes 110 , 120 and 220 - the latter sold in Australian boxes but the planes were actually made in England. Australian made Stanley planes have limited appeal – unless you collect Australian tools.
In recent years there has been a renewed interest in hand planes. New niche market tool makers like Lie Nielsen managed to establish themselves as viable businesses with a good range of planes and scrapers. They even took out some of the old Stanley patents! Stanley was slow to react with a new line of Chinese made "Bedrock" look-alike planes that make me shudder! Just as well they made their early planes good enough to last for many more generations to come. Collect them, enjoy them and keep them well!